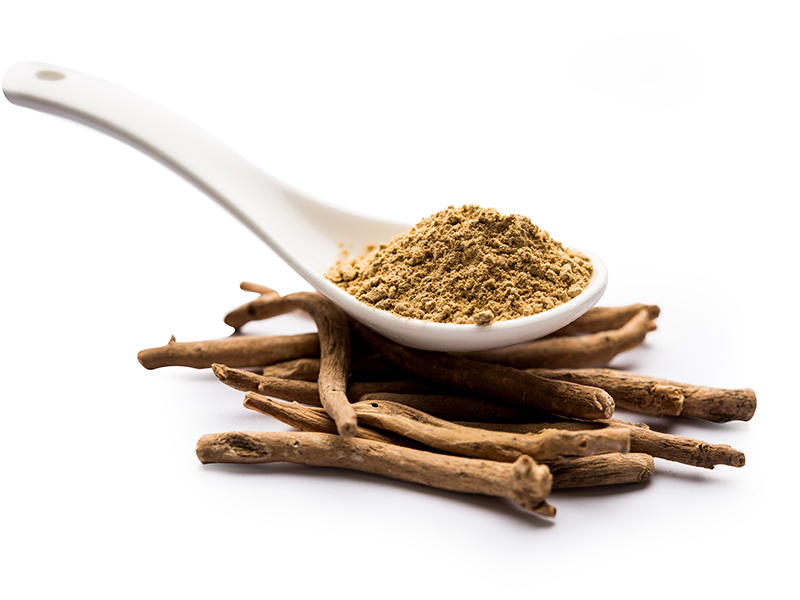 Withania Somnifera, Indian Ginseng

,

Ashwagandha

Ashwagandha is a plant used in Ayurvedic medicine, the traditional Indian medicine. Several parts of the plant are used, but the most common in supplements is an extract from its roots. Ashwagandha is classified as an adaptogen, meaning it can help your body manage stress.
Origin:

Plant Based

Source:

Itself

Type:

Phytochemicals

Age Range:

Adults (18-60)

Toxicity:

May be toxic in high doses

Outcomes:

Energy and Mood, Immunity, Muscle Health, Sleep, Preventive Immunity, Anxiety, Depression, Overall Well-Being, Stress Management, Power Output
What are Ashwagandha benefits?
Ashwagandha ( Withania somnifera ) is an herb popularly used in Ayurvedic medicine, the traditional medicine of India. Its root has a horse smell (in Sanskrit, ashva means 'horse' and gandha means 'smell') and is said to impart the strength and virility of a horse. Several parts of the plant are used, but the most common in supplements is an extract of its roots. Several studies suggest that Ashwagandha has anxiolytic (anti-anxiety) effects; and appears to reduce cortisol levels. It may also be able to reduce insomnia, fatigue, and symptoms of depression. May increase intensity during endurance exercise and anaerobic running. It may lead to small reductions in blood glucose, blood pressure, and LDL cholesterol, while slightly increasing HDL cholesterol. In addition, it may modestly increase testosterone and sperm quality in infertile men. Check out the quiz and find out which areas Ashwagandha can help you!
Table of relations
Outcome
Sub-Outcome
Consistent effects
Strength of effects
Scientific articles
Notes
Energy and mood are associated with several external and internal factors. Hormone release, brain chemical balance, nutrient metabolism, and several other elements alter the way the body and mind respond to daily activities. The compounds that benefit energy and mood are the ones that help in the balance of all these factors.
The immune system is made up of cells, tissues and organs that act in the organism's defense against the harmful effects of external microorganisms. The supplements indicated for immunity act as strengthening agents of this system, increasing the antibodies production and, consequently, its defense activity.
White blood cells - or leukocytes - are the body's defense cells that destroy foreign agents, for example, bacteria, viruses and toxic substances that attack our body and cause infections or other diseases. There are also enzymes that refer to the antioxidant defense system that plays the role of inhibiting and/or reducing the damage caused by the harmful action of free radicals or non-radical reactive species.
The muscles are responsible for body movement, stabilization, regulation of organs, substance transportation and production of heat in addition to being strongly associated with the circulatory and nervous systems. Muscle quality is essential for well being. Supplements that help keep muscles healthy are related to different factors, such as glucose and insulin regulation, protein synthesis, energy metabolism, and others.
Power output is the strength the body can develop in the shortest amount of time. It have to do with muscle fibers, creatine stores and ATP.
Related videos about Ashwagandha