Confused about which supplement to take?
Don't be. Make it simple by consulting our supplement customization platform for free.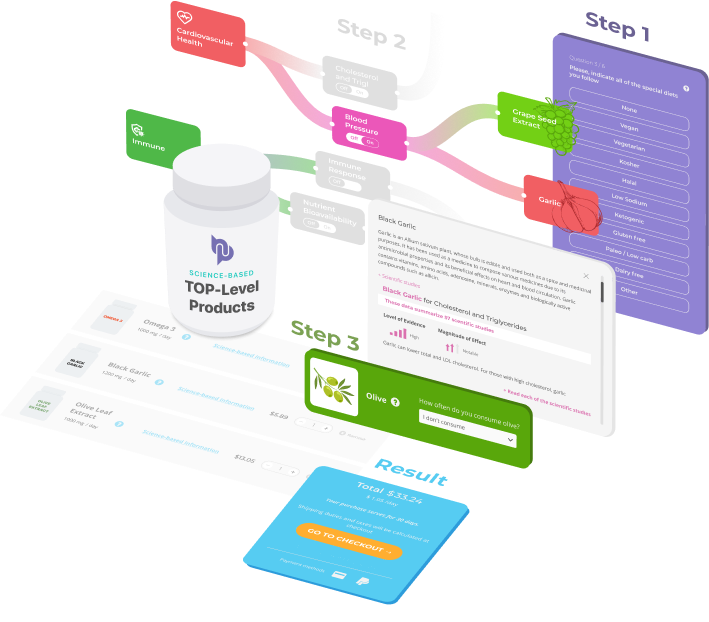 How it works
In just 3 steps we deliver quality nutraceuticals recommendation for you!

Step 1
Start

by talking a little about yourself.

Step 2
Customize

your desired outcomes.

Step 3
Fine-tune

by adjusting your food habits.

Products
Buy

you products safely at Amazon.

Your data is in safe hands. We use the latest encryption technologies and comply with the GDPR.