Aiming to propose natural alternatives for prevention and health care, we at Health Protection have developed this platform to help you identify the supplements your body needs. Based on a wide range of scientific studies, we indicate according to research that proves the effectiveness of the nutraceutical in a certain area of health.
Thus, these studies legitimize our recommendation through the impartial and proven guidelines of PubMed, a reference American institution in the segment.
And as a way to simplify access to quality information, we translated all the content into 3 simple steps within our platform.
These steps are formed by questions that can be answered in a few minutes, saving you time and freeing you from endless research: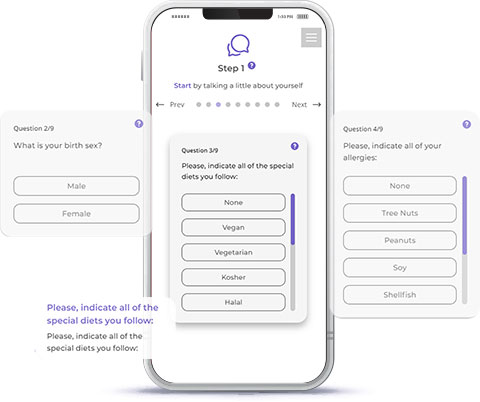 Step 1
Start by talking a little about yourself
Answer a few simple questions about your health and habits.
Our site has data protection by GDPR and we ensure confidentiality, so please answer truthfully for a better indication.

Step 2
Fine-tune your desired outcomes
According to the declared specificities, you will receive the indication of certain areas of your health that might be interesting to take care of.
From that, choose what you need and we will show you which products are safely able to improve your health;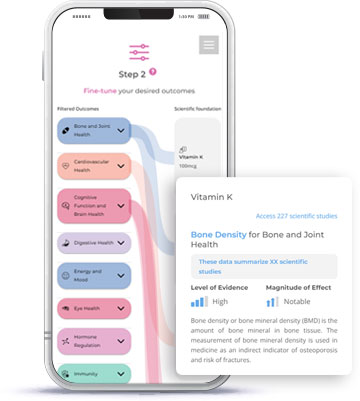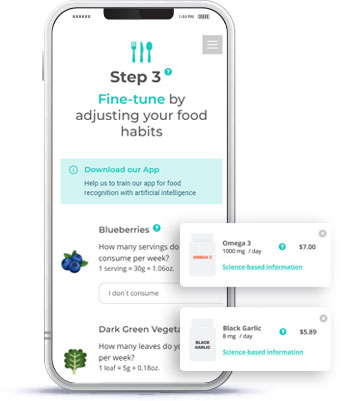 Step 3
Confirm if you really need the products
Then, you can confirm if you really need those products and if you want to purchase them, just select them and complete the purchase.
Questions
about How it Works