The Global Brain Health Supplements Market is projected to grow significantly over the next few years, with a CAGR of 11.7% from 2022 to 2028. This growth is attributed mainly to the increasing prevalence of neurological diseases, such as Alzheimer's disease, Parkinson's disease, and dementia, as well as the growing demand for natural remedies to prevent mental health issues.
Additionally, the rise in health consciousness among consumers and the growing demand for nutritional supplements are driving the market's growth.
This article provides an overview of the current status of the Global Brain Health Supplements Market, as well as insights into the key market trends.
It also examines the competitive landscape and provides an outlook on what to expect in the coming years. In addition, we will explain why these nutraceuticals are growing so much in a practical way – from the consumers' perspective.
United States Insights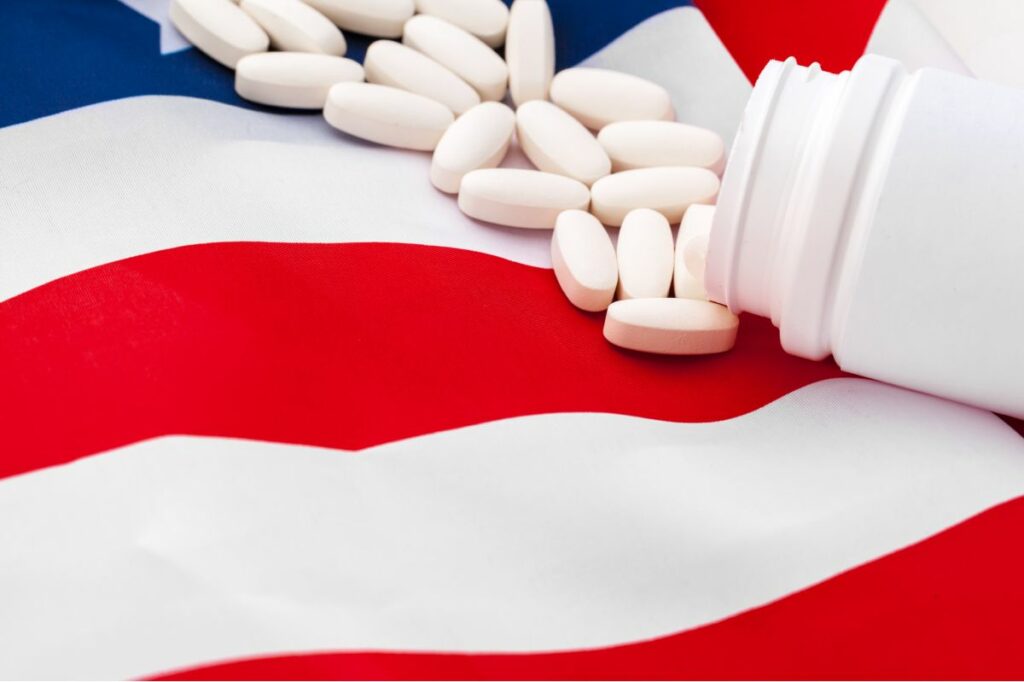 The United States is a crucial player in the global brain health supplements market, with insights showing its continued growth in the coming years.
The market is driven by the rising prevalence of neurological disorders, growing awareness about the benefits of supplementing with natural ingredients, and the increasing demand for cognitive health supplements.
A wide range of factors, including the growing elderly population and the increasing prevalence of mental health problems, drives the demand for brain health supplements in the US.
The growing awareness about the benefits of supplements has also led to an increased demand for natural ingredients, such as omega-3, B vitamins, and herbs, which are known to improve cognitive function. Additionally, the increasing number of clinical trials and product launches have further contributed to the market growth.
To capitalize on these trends, manufacturers are focusing on developing more innovative products tailored to meet the needs of different consumers. They also emphasize the importance of proper dosage, safety, and labeling to promote their products. Additionally, manufacturers invest in research and development to develop more effective and safer products.
In the US, the major players in the brain health supplement market include GNC, Nature's Bounty, and CVS Health, but we also have newcomers in the area that have arrived in full force, HealthProtection.
These companies continuously innovate and introduce new products to stay ahead of the competition. Additionally, they are marketing their products through various channels, such as television, print, and digital advertisements. Furthermore, they collaborate strategically with healthcare professionals and health organizations to promote their products.
Overall, the US insights into the global brain health supplements market are positive and point towards sustained growth in the coming years. As manufacturers introduce new and innovative products, consumers will continue to benefit from these supplements' improved cognitive health benefits.
Product Insights
Food supplements are a way of adding nutrients and other compounds to your daily diet. They are available in various forms, such as capsules, tablets, and liquids. As technology advances, dietary supplements are becoming increasingly popular.
Promising supplements for the coming years include plant-based supplements, minerals, and vitamins. Plant-based supplements are made from herbs and other plants that contain compounds beneficial to health. They can help improve digestion, regulate the immune system, and even reduce the symptoms of some chronic diseases.
Minerals are another type of supplement that has been used effectively to treat some health conditions. Minerals are essential for the development and maintenance of healthy tissues. Minerals can also help reduce cholesterol and blood glucose levels.
Vitamins are essential for the proper functioning of the body. They can help prevent disease, improve skin, bones, and hair health, and even increase energy levels. Vitamin supplements can also help reduce the risk of some chronic conditions, such as diabetes and heart disease.
All of these promising supplements have been used successfully to improve overall health. However, it is essential to remember that they should be used in moderation and always under medical advice. In addition, it is necessary to remember that supplements are not a substitute for a balanced diet and healthy lifestyle.
Age Category Insights
Age supplements hold promise because they can help to smooth out some of the effects of aging, such as loss of muscle mass, reduced muscle strength, cognitive decline, and deteriorating bone health. Most age supplements also contain antioxidants, which can help prevent cellular damage caused by free radicals. A
Some supplements can also help regulate metabolism, lower cholesterol, and improve heart health. Age supplements are a good choice for those looking to maintain health and quality of life as they age.
However, it would help if you opted for thorough customization so that you don't take risks with supplements that may interact with your diet, habits, medications, or supplements you previously consumed.
Some of the most popular supplements for aging include vitamins, minerals, antioxidants, fatty acids, and other nutrients that can help maintain health and wellness.
The global anti-aging market brings some insights, such as:
The global anti-aging market was valued at $59.1 billion in 2021, and estimates will exceed $88.1 billion by 2028. This presents a CAGR of 6.9% between 2022 to 2028.         
The rapid growth may be a result of rapid urbanization, technological advancement, and also as COVID traces to the soaring beauty market after the quarantine. 
Conclusion
It is essential to mention that the brain health market has been growing because of its effectiveness, proven by science and its consumers.
Fortunately, you can be part of it and learn more about these supplements with HealthProtection quality from the Nutratherapy method! Here, we compile thousands of scientific studies that indicate the action of various nutraceuticals in each area of the body.
Through high customization, we will show you a unique formula for your needs, whatever they may be! We achieve this through specialized verticals that you can check here. How about improving your health naturally, without side effects, and on a scientific basis?