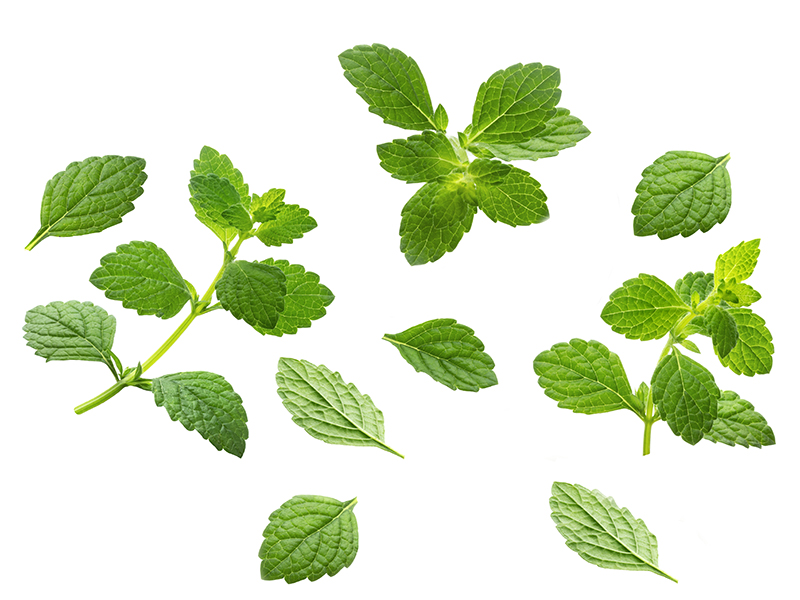 Melissa

,

Lemon Balm

Lemon Balm is know to induce calmness and improve cognition. It is effective at reducing anxiety, and stress and also has memory enhancing properties. It can even be used as an muscle relaxant.
Origin:

Plant Based

Source:

Itself

Type:

Herbs, Roots & Barks

Age Range:

Adults, Seniors

Toxicity:

There is no evidence of toxicity until now

Outcomes:

Cognitive Function and Brain Health, Energy and Mood, Women's Health, Cognitive Enhancer, Anxiety, Stress Management, PMS
What are Lemon Balm benefits?
Citronella herb, known scientifically as melissa officinalis, is a lemon-scented herb belonging to the same family as mint. Although it is native to Europe, North Africa, and West Asia, lemon balm is cultivated throughout the world. It is worth noting that the citronella herb has traditionally been used to improve mood and cognitive function, many of which focus on improving cognition and reducing stress and anxiety. However, the potential benefits don't stop there. According to studies, lemon balm herb can provide several benefits to the human body, such as increasing cognitive function, such as perception, attention, memory, language, and executive functions; calming the nerves and relaxing the body; helping to decrease insomnia and other sleep disorders; aiding in the treatment of herpes labialis; helping with indigestion; helping to treat nausea; helping to minimize menstrual cramps; helping to relieve headache; and aiding in the reduction of toothache. Take our quiz to find out how other nutraceuticals can help you!
Table of relations
Outcome
Sub-Outcome
Consistent effects
Strength of effects
Scientific articles
Cognitive functions are brain skills divided into: memory, perception, language, executive functions, attention and praxis (ability to perform complex movements). These functions depend on healthy synapses and neurons, which require good overall brain functioning. Supplements can affect cognitive performance directly or indirectly. Direct effects can alter or participate in neurotransmissions and influence the brain's energy metabolism. The indirect effects include hormonal changes that affect the brain, and improvements in cognitive disorders such as anxiety, depression and insomnia.
Cognition encompasses many factors, such as thinking, language, perception, and memory. When talking about cognitive improvement, we define age-related decline in cognitive health as something common, however, knowing which habits negatively influence it and how to prevent any loss in these areas is important. In addition to age, factors such as injury, family history, or bad habits can influence the decline to some degree of the sectors involved. Several studies associate nutrition with the improvement of brain and cognitive function; the ingestion of nutraceuticals for this purpose optimizes this process and guarantees results with scientific proof.
Energy and mood are associated with several external and internal factors. Hormone release, brain chemical balance, nutrient metabolism, and several other elements alter the way the body and mind respond to daily activities. The compounds that benefit energy and mood are the ones that help in the balance of all these factors.
Anxiety is the body's natural response to stress. It's a feeling of fear or apprehension about what's to come. It can be triggered by a specific situation and not last long - which is very common and ok - or it can be a generalized disorder (which is considered a illness) that can bring harm to everyday life and also cause other conditions like depression.

Stress can be understood as a situation in which the individual is physically or mentally overloaded, which can cause pain, tension and physical injury, as well as emotional fatigue, tiredness, reduced productivity and attention. The substances that help control stress act on hormonal regulation (for example, cortisol), on the circadian cycle and promote physical and mental relaxation.
The female body has specific physiological processes involving sex hormones, health of the ovaries, uterus and vagina, menstrual cycle, pregnancy and lactation and menopause. The compounds indicated for women's health assist in the synthesis and secretion of these hormones, in premenstrual and menopausal symptoms and in the protection of female sexual organs.
Premenstrual syndrome (PMS) is a condition that affects a woman's emotions, physical health, and behavior during certain days of the menstrual cycle, generally just before her menses. PMS is a very common condition. Its symptoms affect more than 90 percent of menstruating women. It must impair some aspect of your life for your doctor to diagnose you. PMS symptoms start five to 11 days before menstruation and typically go away once menstruation begins. The cause of PMS is unknown. However, many researchers believe that it's related to a change in both sex hormone and serotonin levels at the beginning of the menstrual cycle. Levels of estrogen and progesterone increase during certain times of the month. An increase in these hormones can cause mood swings, anxiety, and irritability. Ovarian steroids also modulate activity in parts of your brain associated with premenstrual symptoms.
Related videos about Lemon Balm