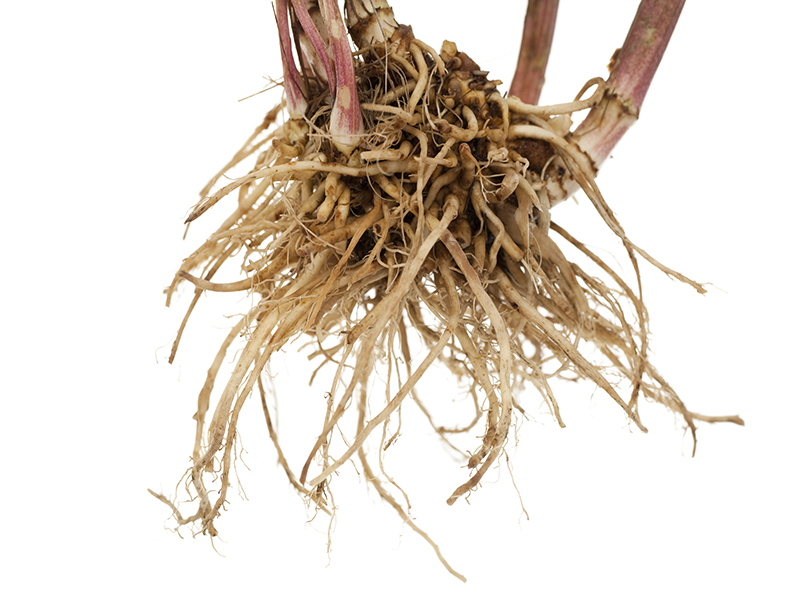 Valeriana officinalis

,

Valerian

Valerian is a plant with sweet-smelling white or pink flowers that bloom in the summer. In pharmacotherapy and herbal medicine, valerian is used as a medicine from the roots of the plant, which after the processes of maceration, grinding, and desiccation, are packaged in capsules and used as anxiolytic, tranquilizing and even anticonvulsant effects. Even as herbal medicine, high doses of valerian can cause some side effects, such as agitation and headaches.
Origin:

Plant Based

Source:

Itself

Type:

Herbs, Roots & Barks

Age Range:

Adults, Seniors

Toxicity:

May be toxic in high doses

Outcomes:

Cognitive Function and Brain Health, Energy and Mood, Cognitive Enhancer, Sleep Quality, Insomnia
What are Valerian benefits?
Valerian, also known as valeriana officinalis, is a plant widely used to prepare tea or consumed for relaxation and sedation purposes. According to studies, valerian has been used since ancient times to promote tranquility and improve sleep, given its sedative and anxiety-reducing effects. In addition, another benefit of valerian is about reducing menstrual pain, as it is spasmolytic.
Cognitive functions are brain skills divided into: memory, perception, language, executive functions, attention and praxis (ability to perform complex movements). These functions depend on healthy synapses and neurons, which require good overall brain functioning. Supplements can affect cognitive performance directly or indirectly. Direct effects can alter or participate in neurotransmissions and influence the brain's energy metabolism. The indirect effects include hormonal changes that affect the brain, and improvements in cognitive disorders such as anxiety, depression and insomnia.
Cognition encompasses many factors, such as thinking, language, perception, and memory. When talking about cognitive improvement, we define age-related decline in cognitive health as something common, however, knowing which habits negatively influence it and how to prevent any loss in these areas is important. In addition to age, factors such as injury, family history, or bad habits can influence the decline to some degree of the sectors involved. Several studies associate nutrition with the improvement of brain and cognitive function; the ingestion of nutraceuticals for this purpose optimizes this process and guarantees results with scientific proof.
Energy and mood are associated with several external and internal factors. Hormone release, brain chemical balance, nutrient metabolism, and several other elements alter the way the body and mind respond to daily activities. The compounds that benefit energy and mood are the ones that help in the balance of all these factors.
Sleep is a very important physiological process, as it regulates the body's functions. It is responsible for promoting / facilitating energy conservation, synthesis and secretion of hormones and proteins, learning and memory through brain changes. Sleep is mainly driven by the circadian cycle, which involves exposure to light, hormones such as melatonin, and hypothalamic activity. The compounds that help regulate sleep work in different pathways, they can facilitate the process of falling asleep, increase the duration of continuous sleep or improve the quality of sleep.

Sleep is essential for good health and survival, without this period of rest several functions of our body would not work properly: deregulating the mood, causing pain, inattention, and even recent memory loss. Insomnia is the absence of sleep or the recent awakening in the middle of the night, and can be a symptom or a disease. Even if insomnia is something common to everyone and results from isolated events, the frequency of this disorder must be treated to avoid further problems.
Table of negative interactions
Drugs
Acetylcarbromal, Alfentanil, Alprazolam, Amitriptyline, Amobarbital, Amoxapine, Apomorphine, Aripiprazole, Asenapine, Azatadine, Baclofen, Benztropine, Biperiden, Brexanolone, Brexpiprazole, Brivaracetam, Bromocriptine, Brompheniramine, Buprenorphine, Buspirone, Butabarbital, Butalbital, Butorphanol, Cannabidiol, Cannabis, Carbamazepine, Carbetapentane, Carbinoxamine, Cariprazine, Carisoprodol, Cenobamate, Cetirizine, Chlophedianol, Chloral Hydrate, Chlordiazepoxide, Chlormezanone, Chlorphenesin, Chlorpheniramine, Chlorpromazine, Chlorzoxazone, Citalopram, Clemastine, Clobazam, Clomipramine, Clonazepam, Clonidine, Clorazepate, Clozapine, Codeine, Cyclizine, Cyclobenzaprine, Cyproheptadine, Dantrolene, Desipramine, Desvenlafaxine, Deutetrabenazine, Dexbrompheniramine, Dexchlorpheniramine, Dexmedetomidine, Dextromethorphan, Dezocine, Diazepam, Dimenhydrinate, Diphenhydramine, Doxepin, Doxepin Topical, Doxylamine, Dronabinol, Droperidol, Duloxetine, Entacapone, Escitalopram, Esketamine, Eslicarbazepine, Estazolam, Eszopiclone, Ethchlorvynol, Ethosuximide, Ethotoin, Ezogabine, Felbamate, Fentanyl, Flavoxate, Flibanserin, Fluoxetine, Fluphenazine, Flurazepam, Fluvoxamine, Fosphenytoin, Gabapentin, Halazepam, Haloperidol, Hydrocodone, Hydromorphone, Hydroxyzine, Ifosfamide, Iloperidone, Imipramine, Isocarboxazid, Ketamine, Lamotrigine, Lasmiditan, Lemborexant, Levetiracetam, Levocetirizine, Levorphanol, Lithium, Lofexidine, Lorazepam, Loxapine, Lumateperone, Lurasidone, Maprotiline, Meclizine, Meperidine, Mephenytoin, Mephobarbital, Meprobamate, Mesoridazine, Metaxalone, Methadone, Methdilazine, Methocarbamol, Methotrimeprazine, Methsuximide, Metoclopramide, Metyrosine, Midazolam, Mirtazapine, Molindone, Morphine, Nabilone, Nalbuphine, Nefazodone, Nortriptyline, Olanzapine, Oliceridine, Opicapone, Opium, Orphenadrine, Oxazepam, Oxcarbazepine, Oxycodone, Oxymorphone, Paliperidone, Paraldehyde, Paramethadione, Paroxetine, Pentazocine, Pentobarbital, Perampanel, Pergolide, Perphenazine, Phenacemide, Phenelzine, Phenindamine, Phenobarbital, Phensuximide, Phenytoin, Pimozide, Pramipexole, Prochlorperazine, Procyclidine, Promazine, Promethazine, Propiomazine, Protriptyline, Pyrilamine, Quazepam, Quetiapine, Ramelteon, Rasagiline, Remifentanil, Remimazolam, Risperidone, Ropinirole, Rotigotine, Rufinamide, Secobarbital, Sertraline, Sibutramine, Stiripentol, Sufentanil, Suvorexant, Tapentadol, Tasimelteon, Temazepam, Tetrabenazine, Thalidomide, Thiethylperazine, Thiopental, Thioridazine, Thiothixene, Tiagabine, Tizanidine, Tolcapone, Topiramate, Tramadol, Tranylcypromine, Trazodone, Triazolam, Trifluoperazine, Trihexyphenidyl, Trimeprazine, Trimethadione, Trimethobenzamide, Trimipramine, Tripelennamine, Triprolidine, Valbenazine, Venlafaxine, Vigabatrin, Zaleplon, Ziconotide, Ziprasidone, Zolpidem, Zonisamide
Related videos about Valerian