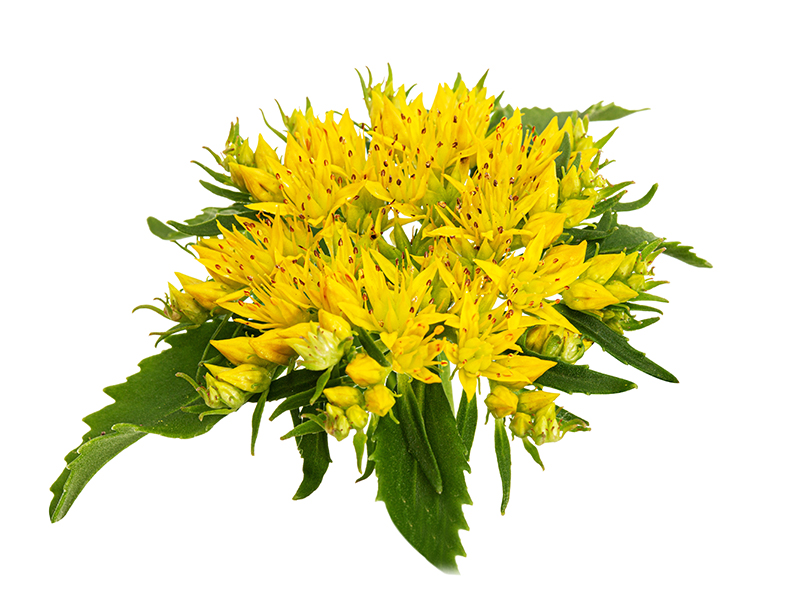 Rhodiola Genera

,

Rhodiola Rosea

Rhodiola rosea roots are considered adaptogens, meaning they help your body adapt to stress when consumed. Its root contains more than 140 active ingredients, the two most potent of which are rosavin and salidroside.
Origin:

Plant Based

Source:

Itself

Type:

Herbs, Roots & Barks

Age Range:

Adults, Seniors

Toxicity:

There is no evidence of toxicity until now

Outcomes:

Muscle Health, Fatigue Prevention, Muscular Endurance
What are Rhodiola Rosea benefits?
Rhodiola Rosea, also known as arctic root or golden root, is an herb of the genus Rhodiola, in the family Crassulaceae, and is a popular herb for its 'adaptogenic' properties (reducing fatigue and exhaustion in prolonged stress situations). The main chemicals thought to be responsible for Rhodiola rosea's effects are rosavin and salidroside. And according to studies, Rhodiola Rosea has shown evidence of several benefits to the body, significantly reducing fatigue and exhaustion that come from stress and anxiety. The herb was also able to show results in exercise performance, as evidence showed that acute supplementation before exercise can reduce fatigue. Mood improvement was also one of the benefits of Rhodiola Rosea consumption. In addition, Rhodiola Rosea has also been shown to be beneficial in reducing symptoms of depression, controlling diabetes, and also preventing certain types of cancer.
Table of relations
Outcome
Sub-Outcome
Consistent effects
Strength of effects
Scientific articles
Published articles about Rhodiola Rosea and Fatigue Prevention
Muscle Health
Published articles about Rhodiola Rosea and Muscular Endurance
Muscle Health
The muscles are responsible for body movement, stabilization, regulation of organs, substance transportation and production of heat in addition to being strongly associated with the circulatory and nervous systems. Muscle quality is essential for well being. Supplements that help keep muscles healthy are related to different factors, such as glucose and insulin regulation, protein synthesis, energy metabolism, and others.
Fatigue is characterized by a reduction in mental energy. It can also appear as acute and/or chronic fatigue. Acute fatigue is due to excessive mentally demanding work. Chronic fatigue is multifactorial, influenced by insomnia, stress, anxiety, depression, causing tiredness and constant lack of motivation. The substances indicated for fatigue help to improve sleep and mood problems as they are neuroprotective, affecting neurological function.

It is about the capacity of a muscle to repeatedly exercise during a set of movements. Compounds that improve power output are the ones which also have antifatigue effects.
Related videos about Rhodiola Rosea