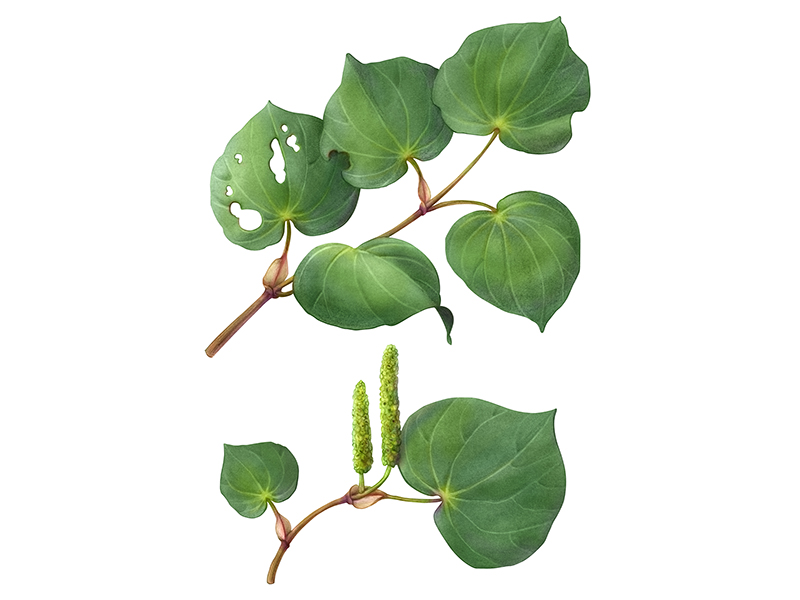 Kava Pepper, Kava Kava

,

Kava

Kava is a herb used mainly as an anxiety reducer. It has been shown to be an effective nootropic and also may be a cognitive enhancer.
Origin:

Plant Based

Source:

Itself

Type:

Herbs, Roots & Barks

Age Range:

Adults

Toxicity:

Toxic in high doses

Outcomes:

Energy and Mood, Anxiety, Depression
What are Kava benefits?
Kava, also known as kava kava or scientifically as Piper methysticum, is an herb belonging to the weed family and is native to the South Pacific islands. Pacific Islanders have used Kava for hundreds of years as a ceremonial drink to promote a state of relaxation. The active ingredients in kava are referred to as kavalactones, which account for 3 to 20 percent of the plant's dry root stalk. According to studies, there is evidence that kavalactones provide some benefits to the human body, among them: Protecting neurons from damage; effectively reducing anxiety (sometimes at a potency similar to pharmaceuticals); reducing pain sensations; and reducing cancer risks, although the evidence is limited to mice.
Table of relations
Outcome
Sub-Outcome
Consistent effects
Strength of effects
Scientific articles
Published articles about Kava and Anxiety
Energy and Mood
Published articles about Kava and Depression
Health Goals
Energy and Mood, Anxiety, Depression
Study Level
Randomized, Controlled Clinical Trial
Energy and Mood
Energy and mood are associated with several external and internal factors. Hormone release, brain chemical balance, nutrient metabolism, and several other elements alter the way the body and mind respond to daily activities. The compounds that benefit energy and mood are the ones that help in the balance of all these factors.
Anxiety is the body's natural response to stress. It's a feeling of fear or apprehension about what's to come. It can be triggered by a specific situation and not last long - which is very common and ok - or it can be a generalized disorder (which is considered a illness) that can bring harm to everyday life and also cause other conditions like depression.

Depression is a chronic and recurrent psychiatric condition that produces mood changes characterized by deep sadness, mood swings, loss of interest in activities, causing significant impairment in daily life.
Table of negative interactions
Drugs
Buprenorphine, Ketamine, Leflunomide, Lomitapide, Mipomersen, Pexidartinib, Teriflunomide
Related videos about Kava