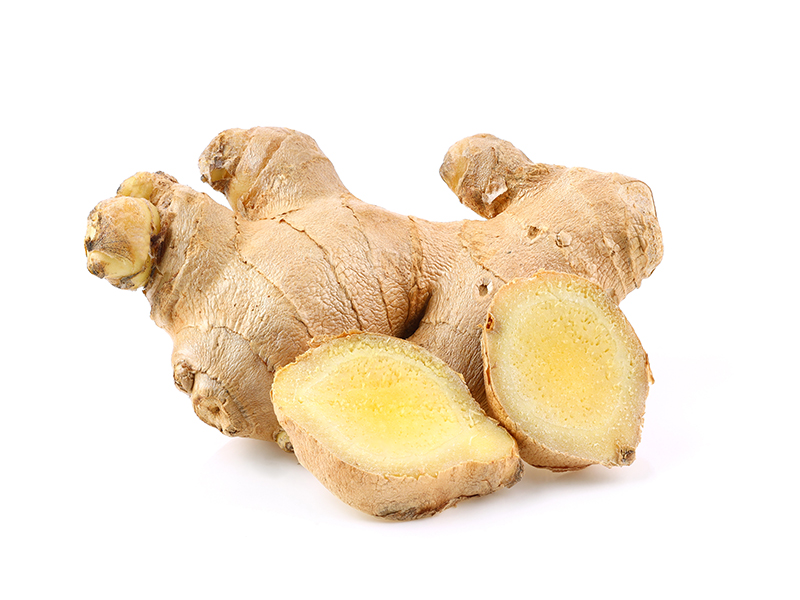 Ginger, zingiber officinale roscoe

,

Ginger

Ginger is a root originally from eastern countries. It is a historical medicine and can be used for headaches, migraines, blood pressure, and flow, immune system and common sore throats. The most important part of ginger is the underground root that accumulates nutritive substances. It has been used for centuries for its anti-inflammatory properties.
Origin:

Plant Based

Source:

Itself

Type:

Spices

Age Range:

Adults, Seniors

Toxicity:

May be toxic in high doses

Outcomes:

Gut Health, Specific Conditions, Women's Health, Digestion, Blood Sugar Control, PMS, Lactation
What are Ginger benefits?
Ginger is a flowering plant native to Southeast Asia, belonging to the Zingiberaceae family, and is related to saffron, cardamom, and galangal. Ginger is generally ranked as one of the healthiest spices on the planet. In addition, ginger is also widely used as a medicine in both traditional Chinese medicine and Ayurveda (Indian) medicine. According to studies, ginger has several beneficial properties, such as: treating forms of nausea, especially morning sickness; aiding in weight loss; helping with osteoarthritis; helping treat chronic indigestion; helping lower cholesterol levels; helping fight infection; improving brain function and protecting against Alzheimer's disease; dramatically lowering blood sugar and improving risk factors for heart disease; significantly reducing menstrual pain; helping prevent cancer, and has potent anti-inflammatory and antioxidant properties.
Table of relations
Outcome
Sub-Outcome
Consistent effects
Strength of effects
Scientific articles
Published articles about Ginger and Digestion
Gut Health
Published articles about Ginger and Blood Sugar Control
Specific Conditions
Published articles about Ginger and PMS
Women's Health
Gut health is directly linked to our habits, such as unregulated sleep, poor diet, and little physical activity. Keeping our digestive system in order is taking care of our entire organism, because scientists have discovered that there is a connection between the peripheral nervous system (categorized by nerves and neurons outside the central nervous system) and the enteric nervous system (which controls digestion). Our gut has 100 million neurons, and 70-80% of the body's immune cells live there. In addition, gut health is linked to our mood through its conversion of tryptophan into serotonin.
Digestion refers to the breakdown of food into smaller components that can be absorbed into the bloodstream. Therefore it is one of the most important systems of the body, because it is responsable for all the nutrient income that "feed" all of our cells. Maintaining a good digestions is not always easy, as the digestive system behaves differently depending on how and what you eat. Some ingredients help this mechanism work better and preventing discomfort.
Specific body conditions categorize precise areas of our body, such as: Respiratory allergies; Liver; Eye health; Blood pressure; Cholesterol and triglycerides; and Blood glucose control. These areas require specific attention because they are delicate functions related to other parts of the body. Respiratory allergies, for example, are linked to the immune system, and to present an effective nutraceutical, we keep our scientific base up to date.
The body's cells use glucose to produce energy. Glucose comes from food and is stored in the body in the form of glycogen (in the muscles and liver) or circulating glucose (in the blood). Cells need the hormone Insulin to capture glucose molecules. The glucose / insulin balance in the blood is essential for the proper functioning of the body's whole metabolism. A change in this metabolism can lead to serious physiological dysfunctions, leading to the development of chronic non-communicable diseases, such as type II diabetes and cardiovascular diseases. There are several classes of compounds that influence this metabolism, these can increase insulin synthesis and secretion, decrease blood glucose levels, reduce the immediate absorption of carbohydrates, regulate the sensitivity of cells to insulin, among others.
The female body has specific physiological processes involving sex hormones, health of the ovaries, uterus and vagina, menstrual cycle, pregnancy and lactation and menopause. The compounds indicated for women's health assist in the synthesis and secretion of these hormones, in premenstrual and menopausal symptoms and in the protection of female sexual organs.
Premenstrual syndrome (PMS) is a condition that affects a woman's emotions, physical health, and behavior during certain days of the menstrual cycle, generally just before her menses. PMS is a very common condition. Its symptoms affect more than 90 percent of menstruating women. It must impair some aspect of your life for your doctor to diagnose you. PMS symptoms start five to 11 days before menstruation and typically go away once menstruation begins. The cause of PMS is unknown. However, many researchers believe that it's related to a change in both sex hormone and serotonin levels at the beginning of the menstrual cycle. Levels of estrogen and progesterone increase during certain times of the month. An increase in these hormones can cause mood swings, anxiety, and irritability. Ovarian steroids also modulate activity in parts of your brain associated with premenstrual symptoms.

Breast milk is the best food in the world, because it is rich in nutritional substances and plays a fundamental role in the first months of a baby's life. Because of its importance, it is indispensable that the mother has a balanced diet because 50% of the ingested vitamins will be passed on to the milk. With this high number in mind, supplementation for lactating women has the function of maintaining all the necessary substances in their bodies in a healthy and practical way, optimizing the breastfeeding process while taking care of the mother's body.
Table of negative interactions
Related videos about Ginger