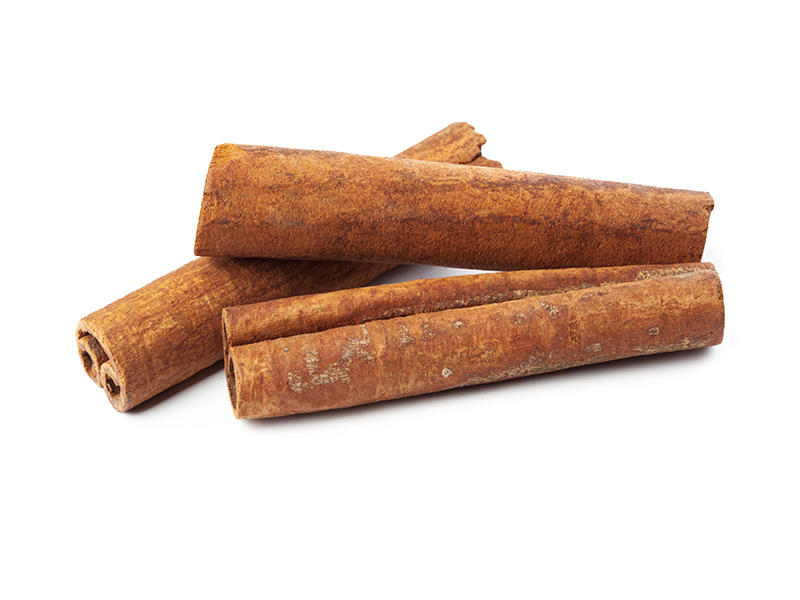 Indonesian Cinnamon

,

Cinnamon

Cinnamon has a number of benefits. It helps prevent and fight diabetes by controlling blood sugar levels and increasing insulin sensitivity. This spice also has a thermogenic action andit can help to lower total and bad cholesterol, LDL, as well as triglyceride levels.
Origin:

Plant Based

Source:

Itself

Type:

Spices

Age Range:

Adults, Seniors

Toxicity:

There is no evidence of toxicity until now

Outcomes:

Specific Conditions, Cholesterol and Triglycerides, Blood Sugar Control
What are Cinnamon benefits?
Cinnamon has been a very popular spice in kitchens around the world, but also highly valued for its medicinal properties for thousands of years, and is capable of exerting numerous biological effects on the body. Generally, cinnamon is treated as an antidiabetic compound, since it can reduce the rate at which glucose enters the body. In this way, cinnamon not only helps diabetics to avoid blood sugar spikes but also improves the use of glucose in the cell itself. Over time, cinnamon can also reduce fasting blood glucose and, potentially, cholesterol levels. In addition, according to studies, cinnamon has a wide range of benefits, such as: rich in antioxidants, protecting the body against oxidative damage caused by free radicals; has anti-inflammatory properties, helping the body fight infection and repair tissue damage; lowers heart disease risks by reducing levels of total cholesterol, LDL 'bad' cholesterol, and triglycerides; improve sensitivity to the hormone insulin; beneficial effects on neurodegenerative diseases such as Alzheimer's and Parkinson's; may help protect against cancer; helps fight bacterial and fungal infections; may help fight the HIV.
Table of relations
Outcome
Sub-Outcome
Consistent effects
Strength of effects
Scientific articles
Published articles about Cinnamon and Cholesterol and Triglycerides
Specific Conditions
Published articles about Cinnamon and Blood Sugar Control
Specific Conditions
Specific body conditions categorize precise areas of our body, such as: Respiratory allergies; Liver; Eye health; Blood pressure; Cholesterol and triglycerides; and Blood glucose control. These areas require specific attention because they are delicate functions related to other parts of the body. Respiratory allergies, for example, are linked to the immune system, and to present an effective nutraceutical, we keep our scientific base up to date.
Triglycerides and cholesterol are both types of fat present in blood. They play very important roles in the body, such as hormone metabolism and nutrient circulation. In order for them to function properly, they need to be at optimum levels - not too high neither too low. The primary way to keep those good levels is to have a healthy diet, with lots of fiber and balanced fats. But there are some nutraceutics that have been proven to help in this process in a very effective way.

The body's cells use glucose to produce energy. Glucose comes from food and is stored in the body in the form of glycogen (in the muscles and liver) or circulating glucose (in the blood). Cells need the hormone Insulin to capture glucose molecules. The glucose / insulin balance in the blood is essential for the proper functioning of the body's whole metabolism. A change in this metabolism can lead to serious physiological dysfunctions, leading to the development of chronic non-communicable diseases, such as type II diabetes and cardiovascular diseases. There are several classes of compounds that influence this metabolism, these can increase insulin synthesis and secretion, decrease blood glucose levels, reduce the immediate absorption of carbohydrates, regulate the sensitivity of cells to insulin, among others.
Table of negative interactions
Related videos about Cinnamon