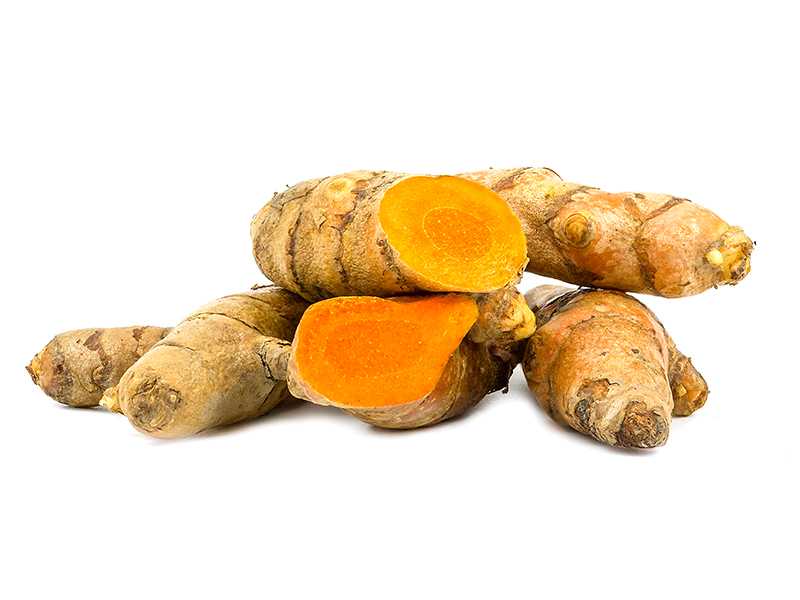 Tumeric

,

Curcumin

Turmeric is a plant from the same family as ginger, originally from Asia. It is a spice used as an ingredient for cooking or medicines. It is used to dye dairy, drinks, mustard, soups, and others. Its active compound called curcumin has been linked to the prevention and treatment of various medical conditions. Potential benefits include anti-inflammatory activity, antioxidant action, reduced blood glucose levels in diabetic patients, reduced risk of cardiovascular diseases, Alzheimer's treatment, and cancer prevention.
Origin:

Plant Based

Source:

Itself

Type:

Spices

Age Range:

Adults, Seniors

Toxicity:

May be toxic in high doses

Outcomes:

Energy and Mood, Women's Health, Depression, Prevention of Ovular Aging
What are Curcumin benefits?
Turmeric is a root with medicinal properties. It is usually consumed in powder form, as a spice, in the same way as in its country of origin, India. Famous for the color and taste it leaves in the food it spices, turmeric also has benefits for the body. Besides helping in weight loss and improving digestion, it fights colds and flu, regulates cholesterol, and improves our body's immune response. It is important to remember that this nutraceutical does not need to be ingested only as a condiment, but can be part of your diet through supplementation, as a simple and practical way to enjoy all the benefits of this root! Take our test and check it out.
Table of relations
Outcome
Sub-Outcome
Consistent effects
Strength of effects
Scientific articles
Published articles about Curcumin and Depression
Energy and Mood
Published articles about Curcumin and Prevention of Ovular Aging
Women's Health
Energy and mood are associated with several external and internal factors. Hormone release, brain chemical balance, nutrient metabolism, and several other elements alter the way the body and mind respond to daily activities. The compounds that benefit energy and mood are the ones that help in the balance of all these factors.
Depression is a chronic and recurrent psychiatric condition that produces mood changes characterized by deep sadness, mood swings, loss of interest in activities, causing significant impairment in daily life.
The female body has specific physiological processes involving sex hormones, health of the ovaries, uterus and vagina, menstrual cycle, pregnancy and lactation and menopause. The compounds indicated for women's health assist in the synthesis and secretion of these hormones, in premenstrual and menopausal symptoms and in the protection of female sexual organs.
A very common problem in women's fertility is the average age at which they wish to become pregnant. Because of this high, the prevention of ovarian aging has become an important issue, because few women pay attention to this, causing difficulties in future conception. The good news is that this aging can be postponed through supplementation or medication, and thus it is worth choosing the healthiest and most affordable option as a way to invest in your health and preserve your plans for tomorrow. Supplementation is extracted from common foods, taking vitamins, minerals, and other substances and making them easily accessible to all who wish to consume and preserve their ovaries.
Related videos about Curcumin