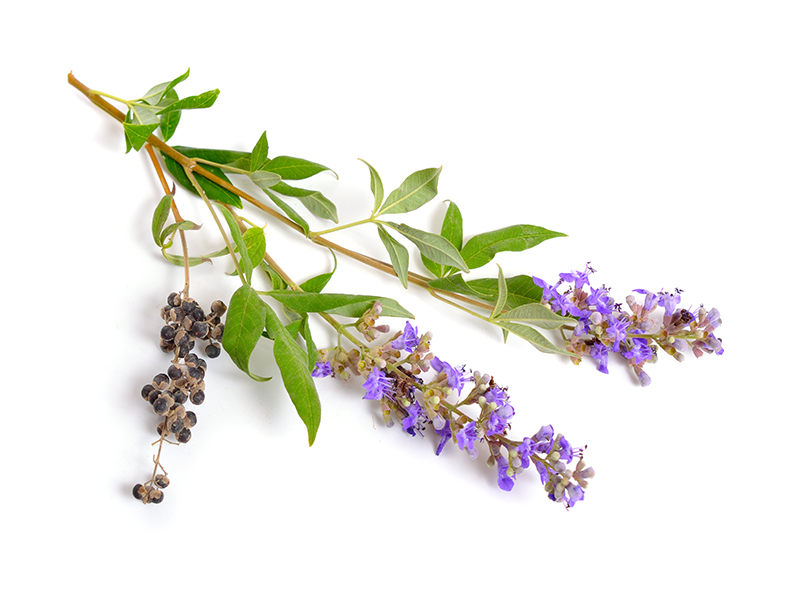 Vitex, Chaste Tree, Chasteberry

,

Vitex Agnus-castus

Vitex agnus-castus is primarily used today to alleviate the symptoms of premenstrual syndrome. It has outperformed placebo in numerous trials, and has been shown to be effective at reducing hot flashes, bloating, irritability, sleep disturbances, depressions, various mood disorders and even cramping associated with premenstrual syndrome.
Origin:

Plant Based

Source:

Itself

Type:

Herbs, Roots & Barks

Age Range:

Adults

Toxicity:

May be toxic in high doses

Outcomes:

Women's Health, PMS
What are Vitex Agnus-castus benefits?
Vitex agnus-castus, also known as Chaste Tree, Chaste Tree, or Chasteberry, is a flowering plant commonly used to treat and relieve some health problems, such as premenstrual tension (PMS), menstrual disorders, infertility, menopause, among others. According to studies, Vitex Agnus-Castus has proven to have several effective benefits for the organism, such as in abdominal distension, reduction of menopause-related hot flashes, sleep disorders, irritability, depression, mood disorders, and cramps associated with premenstrual syndrome.
Table of relations
Outcome
Sub-Outcome
Consistent effects
Strength of effects
Scientific articles
Published articles about Vitex Agnus-castus and PMS
Women's Health
The female body has specific physiological processes involving sex hormones, health of the ovaries, uterus and vagina, menstrual cycle, pregnancy and lactation and menopause. The compounds indicated for women's health assist in the synthesis and secretion of these hormones, in premenstrual and menopausal symptoms and in the protection of female sexual organs.
Premenstrual syndrome (PMS) is a condition that affects a woman's emotions, physical health, and behavior during certain days of the menstrual cycle, generally just before her menses. PMS is a very common condition. Its symptoms affect more than 90 percent of menstruating women. It must impair some aspect of your life for your doctor to diagnose you. PMS symptoms start five to 11 days before menstruation and typically go away once menstruation begins. The cause of PMS is unknown. However, many researchers believe that it's related to a change in both sex hormone and serotonin levels at the beginning of the menstrual cycle. Levels of estrogen and progesterone increase during certain times of the month. An increase in these hormones can cause mood swings, anxiety, and irritability. Ovarian steroids also modulate activity in parts of your brain associated with premenstrual symptoms.
Related videos about Vitex Agnus-castus