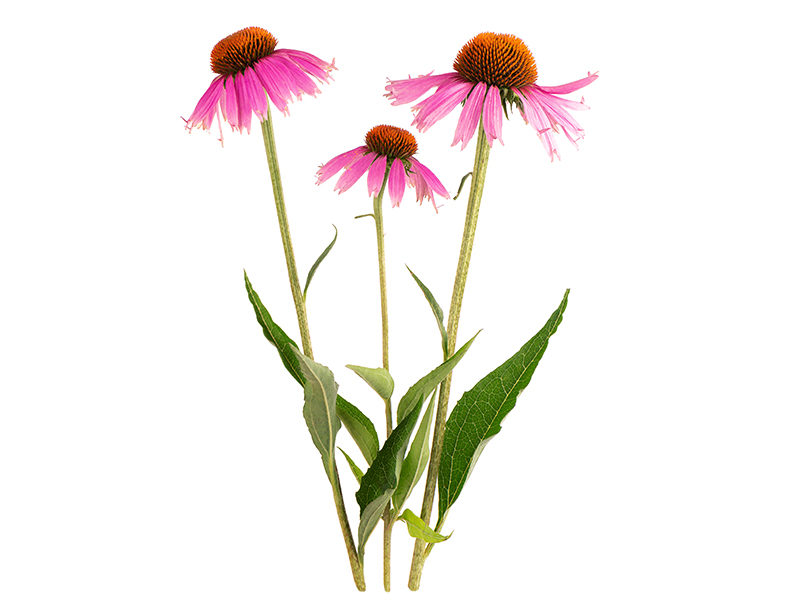 Brauneria purpurea, Echinacea intermedia

,

Echinacea Purpurea

The essential properties of Echinacea are anti-inflammatory, antioxidants, detoxifying, among others. The consumption of this herb can down the chances of developing a common cold and may reduce the duration of colds by some days. Likewise, research shows that Echinacea have the ability to alleviate the symptoms of depression by stimulating the release of L-DOPA, which is also used to treat Parkinson's symptoms.
Origin:

Plant Based

Source:

Itself

Type:

Herbs, Roots & Barks

Age Range:

Adults

Toxicity:

There is no evidence of toxicity until now

Outcomes:

Immunity, Immune Booster
What are Echinacea Purpurea benefits?
Echinacea purpurea is a widely used herb for the prevention of the common cold. With studies supporting this use, it also acts to increase the lymphocyte count. In addition, it helps the immune system, reduces anxiety, and has anti-inflammatory properties. Its consumption can be in tea, as an herb, or through capsules for supplementation. Originating in North America, it is part of the sunflower family. Even with its common use only for coughs and flu, we noticed how much this nutraceutical can help us, so be sure to take our test and discover other nutraceuticals that can help your body in several areas!
Table of relations
Outcome
Sub-Outcome
Consistent effects
Strength of effects
Scientific articles
Published articles about Echinacea Purpurea and Immune Booster
Immunity
The immune system is made up of cells, tissues and organs that act in the organism's defense against the harmful effects of external microorganisms. The supplements indicated for immunity act as strengthening agents of this system, increasing the antibodies production and, consequently, its defense activity.
The immune system is responsible for defense against infectious agents, and is composed of leukocytes, macrophages, and lymphocytes. When immunity levels are low, the body is more likely to become infected with viruses, bacteria, and others. People who are easily infected can have low immunity for various reasons, such as family history diseases, poor diet, or absorption difficulties in some body function. Maintaining the intake of substances that strengthen immunity is to prevent diseases and prepare the body for any possible infection. To do this, it is important to turn your attention to what is ingested, exercise habits, and supplementation.
Table of negative interactions
Drugs
Rasagiline, Tizanidine
Related videos about Echinacea Purpurea