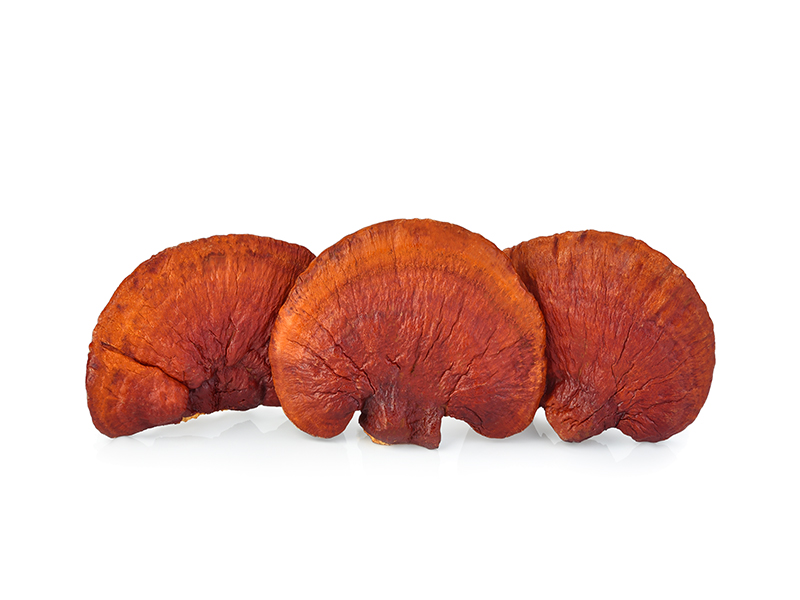 Lingzhi, Yeongji, Mannamtake

,

Reishi

Reishi ia a type of mushroom, therefore a type of fungus. Medicinal mushrooms have been used for hundreds of years, mainly in eastern countries, for infections prevention and treatment. There are also studies that say it can be used in the treatment of pulmonary diseases and cancer. Within its structure, there are several compounds, including triterpenoids, polysaccharides and peptidoglycans, that are responsible for its health effects. It seems to have a variety of potentially beneficial effects, including activity against tumors and beneficial effects on the immune system.
Origin:

Funghi

Source:

Itself

Type:

Bioactive polysaccharides, Bioactive proteins, Minerals, Vitamins, Nootropic

Age Range:

Adults (18-60), Seniors (>60)

Toxicity:

May be toxic in high doses

Outcomes:

Immunity, Immune Response
What are Reishi benefits?
Ganoderma lucidum, also known as Ganoderma Lingzhi or Reishi, is a very popular mushroom of Asian origin, often used in traditional Chinese medicine, as well as Japanese and Korean medicine. In studies conducted with Reishi, it was possible to observe that the mushroom brings a number of benefits to the human body, such as: being a potent regulator of the immune system; a promising anti-cancer agent, given that it is able to activate natural killer cells, increasing their effectiveness and the body's ability to fight tumors, while also reducing the chances of metastasis; stress reducer, given its triterpene compound, which also helps relieve anxiety and depression, as well as providing better sleep; therapeutic effect on insulin resistance; and in treating for a variety of conditions associated with metabolic syndrome.
Table of relations
Outcome
Sub-Outcome
Consistent effects
Strength of effects
Scientific articles
Notes
Published articles about Reishi and Immune Response
Immunity
The immune system is made up of cells, tissues and organs that act in the organism's defense against the harmful effects of external microorganisms. The supplements indicated for immunity act as strengthening agents of this system, increasing the antibodies production and, consequently, its defense activity.
The immune response is measured by how fast and how effective the immune system can neutralize any kind of sickness, being viruses, bacteria or other pathogens.
Table of negative interactions
Related videos about Reishi