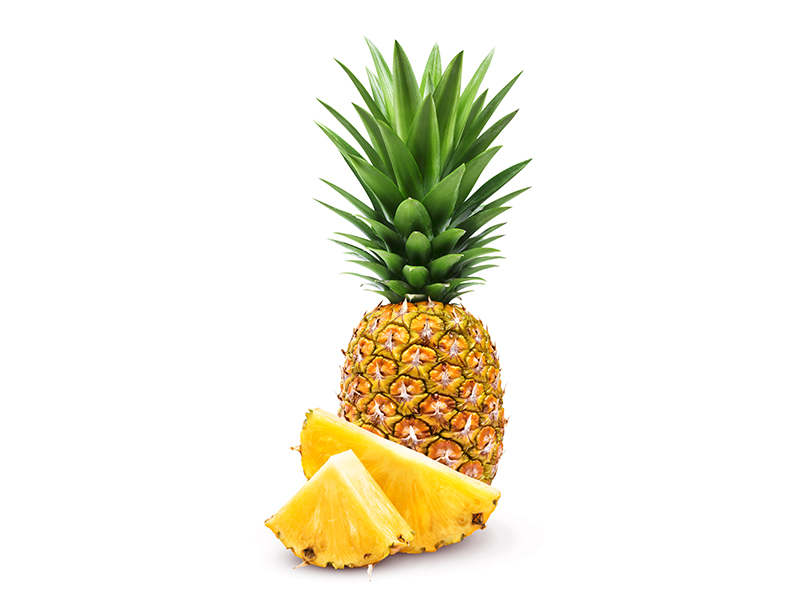 Pineapple extract

,

Bromelain

Bromelain, also known as pineapple extract, is a concentrate of proteolytic enzymes and, because it is digested, it also influences the body and blood. This enzyme acts on the decomposition of proteins, promoting greater efficiency in their digestion. The use of bromelain is associated with inhibition of platelet aggregation, anti-inflammatory and antitumor action, modulation of cytokines and immunity, increased absorption of drugs, among others. In high doses, bromelain can cause several side effects, such as nausea and gastrointestinal discomfort.
Origin:

Plant Based

Source:

Pineapple

Type:

Enzymes

Age Range:

Adults (18-60), Seniors (>60)

Toxicity:

May be toxic in high doses

Outcomes:

Muscle Health, Muscle Recovery
What are Bromelain benefits?
Texto Benefits
Table of relations
Outcome
Sub-Outcome
Consistent effects
Strength of effects
Scientific articles
Notes
Published articles about Bromelain and Muscle Recovery
Muscle Health
It is possible bromelain might reduce muscle soreness, but currently the evidence doesn't support this claim (although the trial to notice a failure of bromelain also noted a failure with Ibuprofen, a known active drug).
The muscles are responsible for body movement, stabilization, regulation of organs, substance transportation and production of heat in addition to being strongly associated with the circulatory and nervous systems. Muscle quality is essential for well being. Supplements that help keep muscles healthy are related to different factors, such as glucose and insulin regulation, protein synthesis, energy metabolism, and others.
When you exercise, you generate stress on your muscles and that damages the muscle fibers, causing them to break apart. During recovery the muscles need fuel to heal stronger than they were before, which will make them stronger.
Table of negative interactions
Related videos about Bromelain